Welcome to Ionian Villas
Over the last 40 years we have got to know the Ionian islands and the Ionian islanders well.
You have come to the right place if you are looking for...
The security of an Ionian Villas agent on each island for help with anything at anytime.
Flexible holiday dates and durations.
The properties on our website have not only been chosen for their location, aspects of privacy and standard of comfort but also for each owner's reliability - what you see is what you get.
We look forward to helping you choose an Ionian island escape from the crowds.

More about us...
Choose your
Ionian Holiday Home...
Our Ionian Island Properties...
Properties of the Week...
View Villa

Acacia, Cephalonia
Villa Acacia has private grounds leading to the sea close to Cephalonia's southern coast of sandy beaches.
5 Bedrooms, 10 Guests
Rates: from £1,550 to £5,700
View Villa

Mavrouna, Ithaca
Villa Mavrouna has spectacular views across the sea to the islands of Lefkas, Atokos, Kastos and Arkoudi and the Greek mainland.
3 Bedrooms, 6 Guests
Rates: from £1,230 to £2,400
View Villa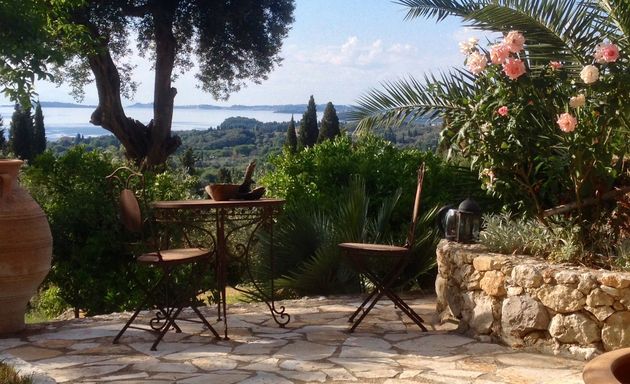 Perivoli, Corfu
Perivoli has dramatic views over a wide plateau of olive groves, punctuated by tall cypress trees, and along the coastline towards Corfu Town.
3 Bedrooms, 6 Guests
Rates: from £1,130 to £2,740