Covid-19
The possibilities for overseas holiday travel, during this period of uncertainty, are changing from day to day. It would be difficult therefore to answer all travel related questions on our website.
For all existing bookings, we are keeping our clients informed of all travel plan changes that are brought to our attention. We are in touch with each party to hopefully offer them the best possible outcome for their holiday.
It is hoped that travel to the Ionian will be possible at some point this 2020 summer season.
We are also in regular contact with our Ionian property owners with regard to specific measures to ensure our clients' wellbeing and safety during their holiday stay.
For all future bookings, please contact us to discuss your requirements so that we can let you know the details of how flexible we can be, on behalf of each property owner, to give you peace of mind and confidence that you will be looked after professionally and personally.
For future 2020 bookings, our standard booking conditions have changed. We still ask for a 30% deposit to confirm a booking but this deposit can be carried over (less an admin charge of £50) to a deferred 2021 booking if travel in 2020 is prevented by
Foreign & Commonwealth Office
advice or a cancelled flight.
We are allowing final balances to be paid up to 15 days before the start of your rental (normally 8 weeks before). This final balance postponement will give you more time to see how the situation concerning Coronavirus changes and what the FCO are saying closer to your departure date in order to see if you must cancel your booking and either defer to 2021 or claim on your travel insurance.
Our villa owners have considerable expenses to open and maintain their villas, most tend to employ maids, pool maintenance person, gardener and caretaker for the whole season. It is for this reason that we are applying a charge of £50 if the deposit is carried over to a deferred 2021 booking.
The Ionian islanders are proud of Greece's low contraction numbers as a result of a carefully adhered to lockdown process but they want and need visitors. Tavernas and bars have been redecorated; supermarkets have been stocked and the temperatures are rising. Regular Ionian visitors will know that the welcoming islanders' smile is genuine.
If you are unsure about any aspect of a future holiday to the Ionian, call us on
01243 820928
or email us at
enquiries@ionian-villas.co.uk
.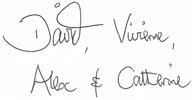 David, Alex, Vivienne & Catherine Watrous